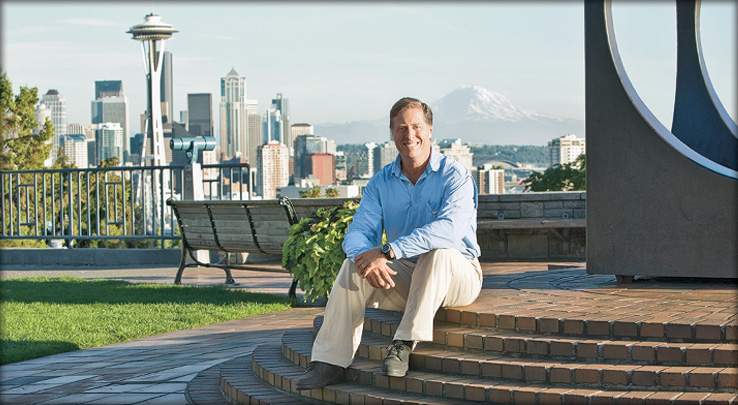 Solumbra...Sewn in Seattle
These days, it's almost impossible to find shirts, pants and hats made in the U.S.A. About 98% of all apparel sold in the U.S. is made overseas. Even the U.S. Olympic Team donned "Made in China" uniforms in 2012.
It's a sad fact, but major apparel companies have moved production abroad. There are exceedingly low-cost sewing facilities in China, Vietnam, Malaysia, Thailand, and El Salvador. A Chinese worker at a sock manufacturer may make only $14 a day.
But, if you want SPF clothing—hats, shirts and pants—sewn by amazing craftsmen who earn a sustainable wage here in Seattle, U.S.A., buy Solumbra.
All Solumbra shirts, pants and fabric hats are designed, cut and sewn in our own factory in Seattle. (The only items we can't make—yet—in our factory are our Panama straw hats, parasols and gloves, nor can we find a domestic manufacturer to do it for us. But we're still looking!) Many of our employees have made the clothing you love and rely on for over 15 years. They know how to sew a Solumbra shirt. They are true artisans who assemble a Solumbra garment one piece at a time and, most important, take great pride in their work.
Not only are our products sewn in the U.S.A., but our core Solumbra I fabric is made here, too. In fact, when we investigated similar fabrics in Asia, we couldn't trace the materials to their sources, and the fabrics offered a low 30 UPF. Our core fabrics are 100+ SPF even after 500 durability cycles, A recent study by BCG found that 61 percent of Chinese consumers would be willing to pay a higher price for a "Made in USA" product, given the perceived higher quality and durability.
Sewing our exceedingly high 100+ SPF products in Seattle, U.S.A. is just one more way we strive to do the right thing. For you, our workers and our pride.