Thousands of doctors have recommended Solumbra
99% of our Solumbra products are sewn in our Seattle USA factory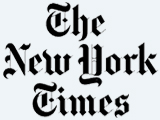 "Sun Precautions was the innovator, with it's Solumbra."
Solumbra... A Skin Cancer Survivor's Solution
When I was 26 I was diagnosed and treated for malignant melanoma, a deadly skin cancer. Fortunately, it was removed in time, and I've been skin cancer free.
I garnered the expertise of leaders in sunprotection and we created Solumbra. At its core, Solumbra is medical science and technology. It's not just clothing. Thousands of doctors have recommended Solumbra and many have used it themselves.
We adhere to a time-honored tradition that medical advancement should be based on research. Solumbra has undergone challenging UV laboratory and sunlight tests.
Enjoy our Solumbra hats, shirts and pants to protect your skin from the sun's dangerous UV rays.

Shaun Hughes, President, Sun Precautions, Inc.
With Solumbra... do the things you love to do and be SPF protected
Solumbra clothing is all about enabling you to do your favorite outdoor activity: wet or dry, fast or slow, hitting a ball or following the road. Our styles incorporate prorietary features for ventilation and ease of movement.
---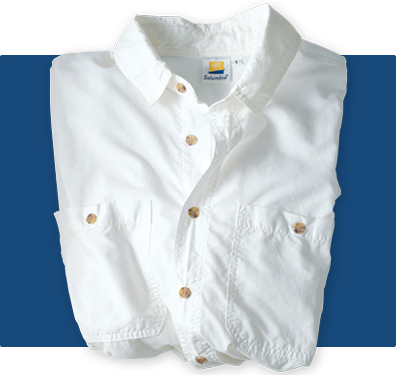 SPF 100+ After 500 Laundry Cycles
Putting Solumbra to the Test
If we told you this shirt offered 100+ SPF, we wouldn't be lying... because it offered 102 SPF after 500 laundry cycles! Solumbra's 100+ SPF sun protection is mechanically built right into our patented Solumbra fabric, instead of a coating or treatment that can wash off or wear off over time. We engineered Solumbra to provide long-lasting UV protection.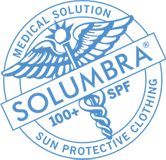 Solumbra Sun Protection Essentials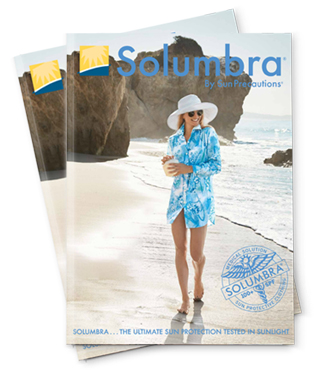 Our Catalog
The full line of our Solumbra SPF 100+ sun protective clothing is only available for purchase through our catalog, website, and Seattle retail store. We offer a complete line of hats, tops, bottoms and accessories for women, men and kids who are seeking the ultimate, all-day sun protection. Our clothing is sewn in our Seattle factory.